Home > Technical Support > Web Support > Control Panel
DCANet's web hosting control panel is located at:
Customers with a Linux web hosting package can log in using their customer ID and the password that was provided when the package was created.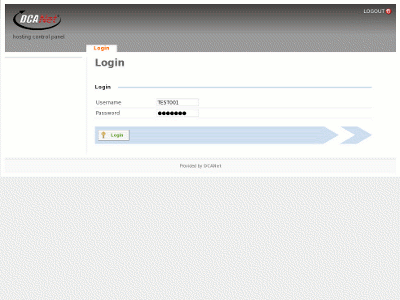 (click for full image)
The control panel is broken up into several sections. Please see the links on the left hand side of this page for more information on each section.